Security Systems Murfreesboro TN
As your local experts in Security Systems Murfreesboro TN, iSecure System is dedicated to providing you with the best solutions possible. We offer the best products, the most dependable service, and a staff that is knowledgeable and experienced in all aspects of security systems. We only use the highest quality equipment from the leading manufacturers in the field, so we know it will stand up to whatever life throws at it.
Our mission is to provide a secure environment for all of your personal and business assets, and we are committed to every one of our customers. We do this by providing a comprehensive range of services including Security Systems, Home Automation, CCTV Installation, fire alarms, Video Doorbell Installation, access control, and more.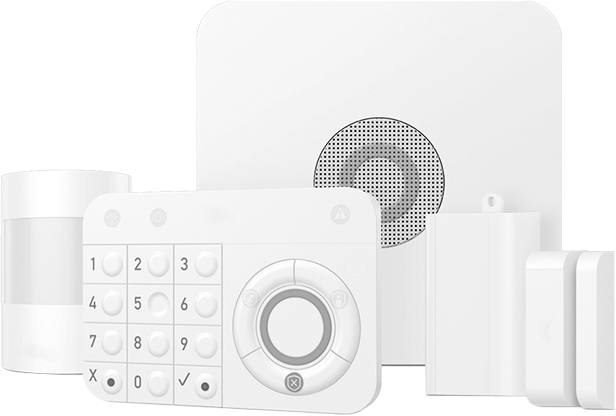 The technology that was locking for your safety and comfort
At iSecure, we believe that feeling safe is the right of every person and every family. We know that our clients are busy people, so we want to make their security needs as easy as possible with our Best Security Systems in Murfreesboro TN. 
We offer a complete home security system with installation and maintenance included, as well as 24/7 monitoring from our central command center. 
We can help you with everything from medical alert systems and alarm systems for home to video surveillance and carbon monoxide detectors.
Our skilled technicians can be in your home or business within 24 hours of your call, and all installations are done for a flat fee by licensed professionals. 
You'll be able to easily view your camera's feed from any location, arm or disarm the system at the touch of a button, and receive real-time alerts when there's any activity on your property.
Being among the top-rated security system companies we're so confident in our product that we offer a 100% money-back guarantee if you're not 100% satisfied with it, so what do you have to lose? Call us today to install security systems for homes and businesses!
At iSecure, we have a long track record of keeping families in Murfreesboro safe and sound. Our technicians are all factory-trained and certified for every type of system we install.
iSecure is Just One Call Away
Talk to an Expert
Call (615) 589-1510 to discuss your home security and get a free quote now
Build your System
We will help you customize a system specifically to your home
Get
Installed
Schedule your professional installation at your convenience
I would like to thank you guys for doing a great job setting up my Smart Security Systems near me. You were very quick and professional. I love the ease of not only using the product but also using it with my iPhone.
I am using iSecure's service to secure my home and I am very satisfied with their work. They are reliable, quick and most importantly, they charge reasonable rates. I recommend them to all my friends who need Security Systems in my area.
Your technicians are great, very professional, and courteous. We were very pleased with the installation. My wife and I were very impressed with how easy it was to set up our security system. We would have never been able to do it without your help. Thanks, guys!